Escape CBD Drops
i0031
Escape the worries of every day and enter a tropical state of mind with this vibrant mango and pineapple flavor profile.
A warm welcome to Wild by Nature. With as much CBD per serving as our 30mL, this is the perfect way to determine a flavor, routine, and an amount that suits you.


An introduction to CBD, the Wild way

100mg of CBD per 1mL

1,000mg per bottle

Tropical flavored CBD tincture

Non-detectable THC

, non-psychoactive

CBD as it should be: All-natural

Made in the USA

Gluten and GMO-Free

3rd-party tested for quality and consistency
We Keep it Simple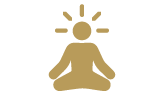 Why You'll Love It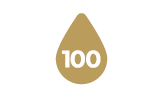 The Basics
Ingredients: MCT Oil, Natural Flavors, and Wild's Broad Spectrum Hemp-derived CBD. Yes, that's it.
Supports your Endocannabinoid System, which regulates your body's sleep, mood, memory, appetite, inflammation, and reproduction functions.
Contains MCT (coconut) Oil, which has been found to support cognitive health and energy levels
The perfect way to trial different amounts and flavors of Wild CBD
Averages 2x the amount of CBD per serving than the other guys
Transparency is everything. We include trackable batch codes to view each product's 3rd-party lab results.
Consistency is key with CBD. Take each morning and/or evening.
Shake well. Fill the dropper with desired serving and pour contents under tongue. Hold under tongue for 30 seconds before swallowing.
We also love adding to tea, coffee, smoothies, or whatever beverage we're feeling.
FROM THE FIRST SEED TO FINAL DROP
We work hard to bring you CBD products unlike any other on the market. From the plant, to our process, to the people who make it happen
BROAD SPECTRUM
CBD DERIVED FROM HEMP
0% THC
NON-PSYCHOACTIVE
MADE IN THE USA
3RD-PARTY TESTED
ALL-NATURAL INGREDIENTS
GLUTEN-FREE
So good!
Bought the Escape and chill. Both have great flavor. Would definitely purchase again.
Escape
14 days later my cbd still hasn't arrived at its destination despite writing twice to wild by nature.. Nobody is responding to my emails,it's very upsetting and disappointing.. it was supposed to be a Christmas present:(
Arthritic knees are a thing of the past
For years I've suffered from bad arthritis in my knees, so much so that for the past 5 or so years not only have I not been able to kneel but I couldn't even sit cross legged!
I tried surgery... nope! Actually made me worse!
I tried various creams, pain killers you name it but still I was in constant pain... even just sitting still my knees would ache!
Then a friend suggest I try Wild by Nature CBD oil. 1mm each day, under the tongue for 30 seconds and then swallow. To say I was dubious would be an understatement but what the hell, I gave it a go.
After the first week it was a bit strange, my knees actually felt numb, not pain free but just a strange numb feeling... enough to keep me interested.
By the end of the first 30ml bottle about a month later my knees were pretty much pain free. The results really were amazing and if I hadn't experienced it for myself I'd never have believed it.
I've been taking Wild by Nature CBD now for around 4mths and I'm pretty much pain free. I'd recommend to anyone to try it and see for yourself.
Oh! And guess who can now sit on the floor with their legs crossed!
Brad
Escape
My husband & I tried tried the Escape CBD oil, and it was amazing. It gave us the perfect balance of relaxation and a positive mind. When my dropper came damaged, the customer service department rectified the situation in no time. We will definitely be ordering again in the future!
Escape 30ml
Seriously such a great product and reasonably priced!
This Weekend Only: 50% off Vapes & Pods
Vape & Pods have officially been restocked online. This weekend only.
We'll meet you on cloud 9.
You Must be 21 to Enter
Please confirm you are 21 or older below:
0 0