Chill Single Shot 6 Pack
i0001
Chill is a deep breath of fresh air. Frosty notes of mint, menthol, and spearmint provide a cooling sensation that leaves your mouth feeling refreshed.
CBD simplified. Our six-pack was designed with busy bees in mind. With six individual 100mg CBD shots, this is perfect for keeping Wild at your fingertips when you need it most. 
The ideal travel buddy

6 individual shots containing 100mg of CBD each

Non-detectable THC

, non-psychoactive

CBD as it should be: All-natural

Made in the USA

Gluten and GMO-Free

3rd-party tested for quality and consistency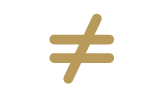 We Keep it Simple
Why You'll Love It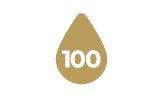 The Basics
Ingredients: MCT Oil, Natural Flavors, and Wild's Broad Spectrum Hemp-derived CBD. Yes, that's it.
Supports your ECS, which regulates your body's sleep, mood, memory, appetite, inflammation, and reproduction functions.
Contains MCT (coconut) Oil, which has been found to support cognitive health and energy levels
Great for those on-the-go, looking for relief throughout the day
Averages 2x the amount of CBD per serving than the other guys
Transparency is everything. We include trackable batch codes to view each product's 3rd-party lab results.
Consistency is key with CBD. Take each morning and/or evening.
Remove the ampule and tear off the top tab. Squeeze the contents of the ampule under your tongue and hold for 30 seconds before swallowing.
We also love adding to tea, coffee, smoothies, or whatever beverage we're feeling.
FROM THE FIRST SEED TO FINAL DROP
We work hard to bring you CBD products unlike any other on the market. From the plant, to our process, to the people who make it happen
BROAD SPECTRUM
CBD DERIVED FROM HEMP
0% THC
NON-PSYCHOACTIVE
MADE IN THE USA
3RD-PARTY TESTED
ALL-NATURAL INGREDIENTS
GLUTEN-FREE
Amazing for sleep
I have always had trouble sleeping, tried Wild CBD and have no more trouble falling asleep and staying asleep and feel awesome in the morning. Thank you!
Always in my purse
I always keep these in my purse! Perfect for travel and to take wherever you need it. Also nice to have to share with people during the COVID age!
Amazing
I am starting to feel so relaxed!
Perfect for travel
The Fresh flavor is my favorite CBD flavor I've found so far, and the single shots are brilliant- I just got home from traveling and these saved me from having to carry a large bottle with me or worry about spilling oil everywhere. I keep a large bottle of Fresh for home use, but will definitely purchase these again for my next trip.
The Vape is here
To celebrate buy a device, get a pod for FREE! 
Enter both items into your cart and enter code WILDVAPE at checkout. 
You Must be 21 to Enter
Please confirm you are 21 or older below: