Venture into Vape
i0157
You're here to relax, we get it. So sit back while we throw all the essentials you need to start your Wild CBD routine in one box. Venture into Vape with 1 vape device kit, a Chill pod, and a CBD 101 toolkit.
• Free Shipping in the USA
• Includes a green device kit
• Includes one Chill pod, a sensational blend of mint, menthol, and spearmint
• 110mg CBD in each pod
• 0% THC, non-psychoactive • 3rd-party lab tested for quality and consistency
• Device designed & pods made in the USA
• Gluten-Free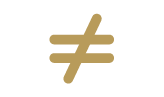 We Keep it Simple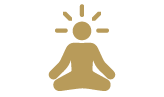 Why You'll Love It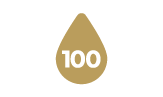 The Basics
Each pod contains American-grown isolate CBD and our vape is sleek and sustainable
All the Wild Vape essentials wrapped up in one package (and shipped to you for free)!
Includes a CBD 101 toolkit packed with information
CBD Supports your Endocannabinoid System, which regulates your body's sleep, mood, memory, appetite, inflammation, and reproduction functions.
While a cigarette or other vapes on the market burn between 350-700 degrees, ours produces vapor at a clean, cool temperature of 180.
Vaping is the quickest way to experience the benefits of CBD
Our pods are powered by plants: 100% THC-Free and Nicotine-Free
Transparency is everything. We include trackable batch codes to view each product's 3rd-party lab results.
Remove pod from packaging. Insert pod into your Wild device. You will feel the pod click into place. Go wild.
1st timer & I'm sold!
I wasn't sure if this would help with my anxiety but it actually does. I was pleasantly surprised! I'm still experimenting to find the right dosage for me but so far I'm happy with the product. Also the minty flavor is quite nice.
Nice and Neat
Package came very fast. We'll packaged. Flavors were not too overpowering. Refreshing and lasted longer than I expected.
This Weekend Only: 50% off Vapes & Pods
Vape & Pods have officially been restocked online. This weekend only.
We'll meet you on cloud 9.
You Must be 21 to Enter
Please confirm you are 21 or older below:
0