Comfort Liquid Pod
i0064
Comfort features a honey-dipped hibiscus flavor that provides a sweet, soothing sensation (every hit feels like a hug)
A clean approach to vaping. Designed to heat at a low temperature, Wild pods contain 110mg CBD and deliver a smooth, even draw that's bursting with flavor. Basically, they're proof that the best things do come in the smallest packages.
The quickest way to experience the benefits of CBD

110mg of Isolate CBD 

0% THC, non-psychoactive

No Vitamin E acetate or oil-based carriers

Leak-free

3rd-party lab tested for quality and consistency 

Made in the USA

Gluten-Free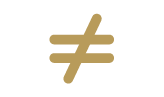 We Keep it Simple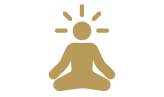 Why You'll Love It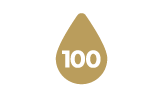 The Basics
Each pod contains isolate CBD derived from American-grown hemp.
Supports your Endocannabinoid System, which regulates your body's sleep, mood, memory, appetite, inflammation, and reproduction functions.
Perfect for moments when you need instantaneous relief
Powered by plants: 100% THC-Free and Nicotine-Free
Transparency is everything. We include trackable batch codes to view each product's 3rd-party lab results.
Remove pod from packaging. Insert pod into your Wild device. You will feel the pod click into place. Go wild.
FROM THE FIRST SEED TO FINAL POD
We work hard to bring you CBD products unlike any other on the market. From the plant, to our process, to the people who make it happen; we're really proud.
SINGLE MOLD
POD
CBD ISOLATE DERIVED
FROM HEMP
0% THC
NON-PSYCHOACTIVE
FILLED IN
THE USA
3RD PARTY
TESTED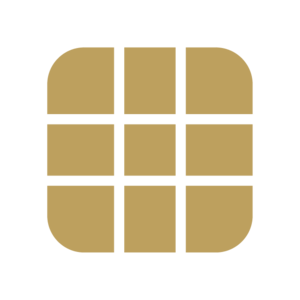 NOTCH COIL
TECHNOLOGY
Good
I bought mine from a convenience store yesterday and really enjoy the flavor I took the pod out at one point to see how full it was because it was popping when I would use it occasionally. I didn't think it was a leak until I seen the pod was empty today. I don't really wanna go with another brand as I've enjoyed the flavor of this one and not interested in nicotine items. What can I do?
CBD Vape
I love the flavor of the comfort liquid pod, smooth and not too sweet!
Good Results - better sleep
I've really enjoyed the pod so far. I've slept better than I have in a while since using this. The flavor is nice and not overpowering, I'm interested in trying others.
My only complaint is that it seemed to have leaked a tiny bit when I first opened my order but didn't think much of it until yesterday when I took a hit and the oil popped and ended up all over my mouth. Thought it was a one time fluke so I tried again today and it went all into my mouth. I'm hesitant to use it again even though I've really been enjoying it. Maybe I just got a flawed pod?
Hope to try another flavor soon and have better luck!
Hi Lex! We are so glad you are enjoying the pods! So sorry that your Pod leaked a little bit, if that happens again feel free to reach out, we will gladly send you a new one!
Hi Joe! I am sorry you have not received your product yet! Unfortunately there have been new restrictions when under the PACT act when ordering Vape products, especially when shipping internationally. Once our product ships, it is really up to customs as to how long they will hold the product for and really no longer in our hands. I hope this information helps!
Amazing taste
Doesn't hurt to hit and tastes amazing, super relaxing
This Weekend Only: 50% off Vapes & Pods
Vape & Pods have officially been restocked online. This weekend only.
We'll meet you on cloud 9.
You Must be 21 to Enter
Please confirm you are 21 or older below:
134